GROW YOUR BUSINESS
Join us at North Naples' Most Unique Office/Flex Space!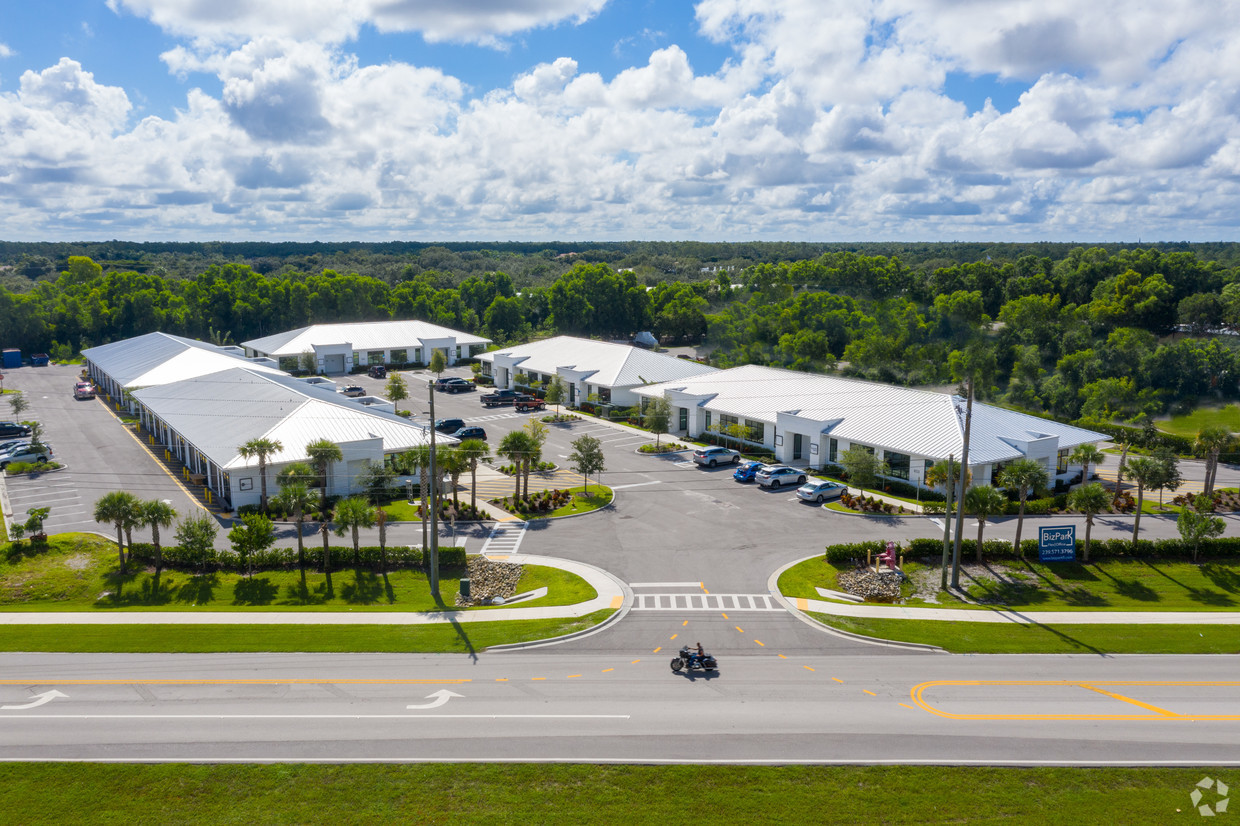 FEATURES/OVERVIEW
This unique business park, the first of its kind in Naples, is leasing 5 high-end flex buildings with suites from 800-8,000 square feet.

NOW LEASING!
This is an ideal business address for companies seeking a superior location in the North Naples area of Collier County. We offer a wide variety of flexible floor plans which can be adapted to a variety of commercial tenants.
BizPark features customized space planning, private bathrooms, tenant-controlled HVAC, and NO CAM charges.
Environment
BizPark – with its extraordinary building design and landscaping – will provide a unique business environment for discerning companies and individuals who want to make a statement about themselves while setting themselves apart from the ordinary.
Multi-Use with Flexible Floorplans
BizPark offers the ability to modify floor plans to suit client needs including 100% office; or add storage, showroom, designer studios, servicing areas for medical or high-tech equipment repairs, and many, many more uses. Tenants can save money by combining office and off-site storage into one cost-efficient space. Also perfect for the individual or company owner seeking "personal space" at a very affordable cost, for storage of special cars, hobbies, and other non-business activities.
Rear Area Access Options
One of the unique features of BizPark is the ability of each tenant to choose the type of rear area access to their suite:
standard garage doors

glass garage doors

a unique "high-tech" look

a large array of windows

combination of any of the above
What if you change your mind? We can change-out a garage door for windows or vise-versa in one day!
BizPark offers the best of attractive, professional offices entrances with utilitarian and multi-purpose "non-office" functions in the rear area of the suite.

Versatile work space &
man caves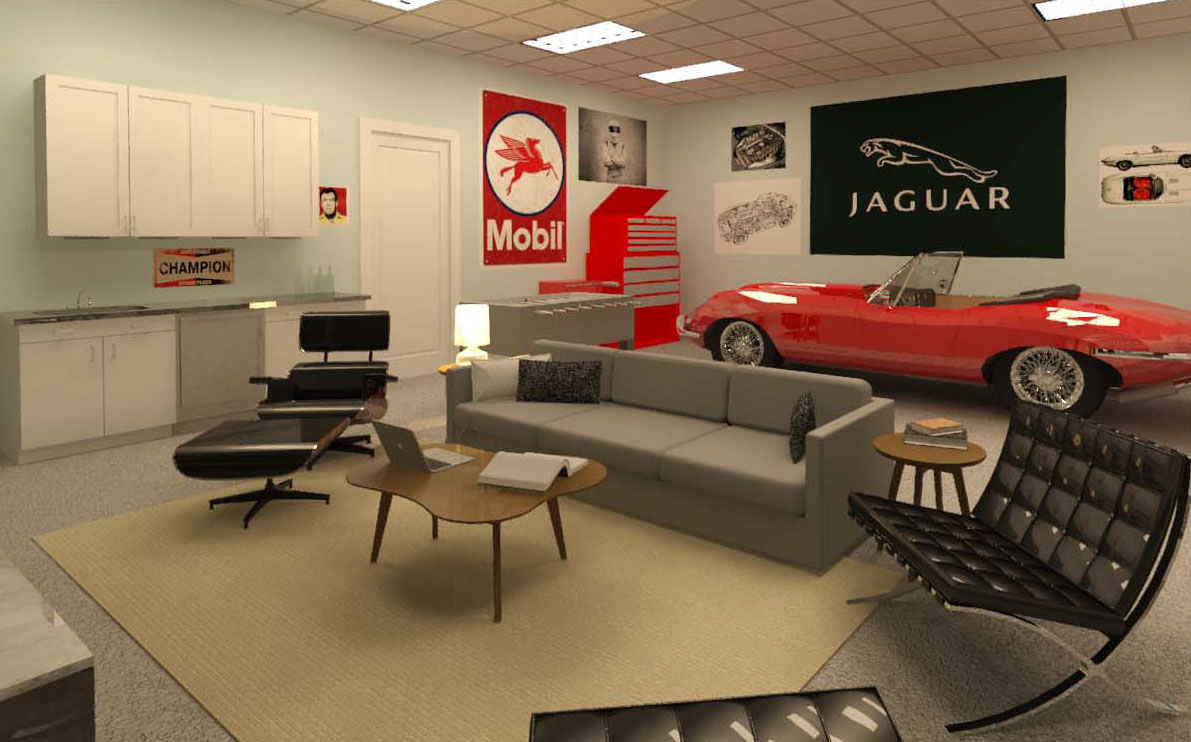 LOCATION LOCATION LOCATION
Located Close to Everything
BizPark is located in North Naples, just minutes from the airport, I-75, and downtown. When searching for your next business address, BizPark is not only contemporary, cost-effective, and flexible, but it is in the middle of the fastest growing area of Southwest Florida.
We care about our projects and take a great deal of pride in satisfying the needs of our tenants in every way, from landscaping to building maintenance. To learn more about our management and customer service, please click here.
FAQ
Q. What is "flex-space"?
A. Flex-space is a combination of professional, Class-A offices entered from the front of the building, but can be combined with a variety of "non-office" functions typically entered at the rear of the space such as storage, showroom, open-office, labs, equipment servicing, vehicle storage, and warehouse.
Q. Is the space for sale or for rent?
A. The suites at BizPark are for lease only.
Q. What are the lease terms?
A. Standard lease terms are 3-5 years.
Q. Are there any Common Area Maintenance (CAM) charges?
A. No.
Q. What are the available suite sizes?
A. Single suites are 1,682 SF, but they can be combined for space needs as large as 8,000 SF; and can be divided to as small as 800 SF; or just about any combination in increments of 800 SF.
Q. Is the entire space air-conditioned?
A. Yes, all office and non-office areas are conditioned spaces.
Q. Does a tenant at BizPark have its own bathrooms and control its own HVAC system?
A. Yes, every suite has its own bathroom facilities and tenant-controlled HVAC system.
Q. What type of doors/windows are available in the rear of the buildings?
A. BizPark is unique in that it combines attractive office entrances with rear office uses and flexibility that can be accessed with standard garage doors, fully-glassed garage doors, or simply a large array of windows that match the building's entrances.
Q. What interior improvements are provided?
A. A basic "shell" is provided which includes a handicapped accessible bathroom, painted perimeter walls, acoustical tile, lay-in light fixtures, electrical outlets, and sealed-concrete floors.